Intelligent Follow-up Automation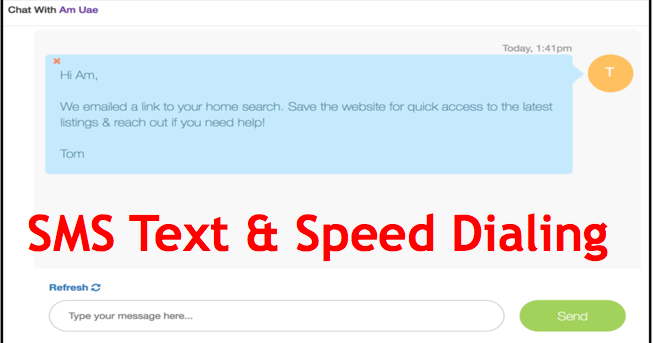 SMS Texting is a Must Have
Automation is critical in our fast-paced world and automation and SMS Texting is one of those must-have features...
One automated text to your new lead suggesting to them what their next step should be is one of the most important steps that you can take in getting your new lead to engage in the start of a new relationship. This feature takes no effort or your part and is a very inexpensive addition to your follow-up campaign. And what is super cool is when a lead replies to your text message, you can have their text directed to your desktop or your cell phone.
Feedback on the new speed dialing feature has been extremely positive, agents are telling us that they are able to dial up to 10 times more when this technologyIs added.