eMail Verification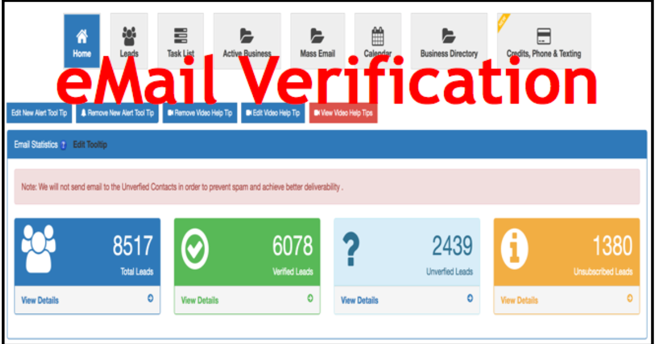 Protect Your eMail Reputation
Deliver more emails more inboxes when you add an email verification to your campaigns.
Whether you were sending Automated emails, Email blasts or more personalAnd customised emails... You'll increase the number of successful email deliveries because of the email verification and dedicated sending technologies That we have built into the LeadBOOKER CRM.
The verification technology makes sure that you were not sending emails to Non-a legitimate email addresses and therefore protecting the reputation of your email address which gets youSuccessfully delivered two more inboxes.